Los Angeles, CA (May 23rd, 2012) – On June 12th the HOPE (Helping Other People Everywhere) Campaign and the Dell Social Innovation Challenge (DSIC) will officially announce their partnership at the Austin, Texas final awards event hosted at ACL Live Moody Theater. The two groups have brought together their joint missions surrounding students and education through the development of a new album DREAM EP.
The downloadable 5 song project includes top musicians: apl.de.ap (Black Eyed Peas), Aloe Blacc, Slightly Stoopid (featuring Don Carlos), Kenna and Bob Schneider.
Apl.de.Ap (Black Eyed Peas) will share details about the new EP at the DSIC Awards event and will be the presenter of the HOPE Video Award. Later in the evening the artist will include a performance for guests on behalf of the Apl.de.Ap Foundation in support of education in the Philippines.
Learn more about the 5 project finalists at www.dellchallenge.org
apl.de.ap
"With an education, we can be anything!" That sums up the message that apl.de.ap, the Filipino-American member of the multi-Grammy Award-winning Black Eyed Peas, wants to deliver to the Filipino youth through his upcoming advocacy. He composed the upbeat song, "We Can Be Anything", released recently by MCA Music, to make the advocacy campaign resonate among the youth.
"I was born here, and I'd like to give back to the Philippines by making it possible for more kids to go to school,"apl.de.ap said. "I would not have gotten this far were it not for an education, and I'd like to be able to help the young ones out there to achieve their dreams."
Aloe Blacc
A first-generation American offspring of Panamanian parents, Aloe is a Southern California native with international flair, having made fans all over the globe. The names Marvin Gaye, Bill Withers and Curtis Mayfield have all been bandied about as comparisons, but Aloe Blacc is a true modern original, telling today's stories with an eye toward positive social change. His most recent album "Good Things" went gold in the UK, France, Germany, and Australia among others, while his platinum-certified lead single "I Need A Dollar" rose rapidly on the radio charts reaching the Top 10 in many countries. Along with the band, The Grand Scheme, Blacc has headlined several tours and featured at numerous festival concerts such as Montreux Jazz Festival in Switzerland, Glastonbury in England, Good Vibrations in Australia, and Back to Black in Brazil. In early 2012, Aloe was nominated for 2 UK Brit Awards for Best International Male and International Breakthrough Artist and also took a trip to Ghana with Malaria No More UK. Blacc is currently working on his third solo album and continuing to perform shows in the US and various countries.
Slightly Stoopid featuring Don Carlos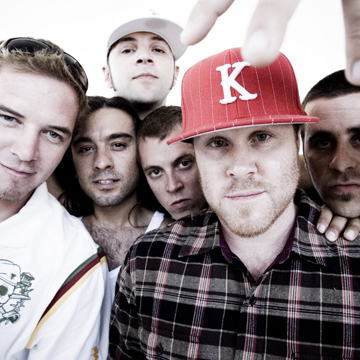 Slightly Stoopid has toured non-stop since 2001 and has headlined some of the largest music venues, festivals and events since 2007. Their annual summer amphitheater tours have been supported by Snoop Dogg, Cypress Hill, Ozomatli, Sly & Robbie and Stephen Marley, and they have performed alongside acts including the Dave Matthews Band, Damian Marley, and The Roots, while appearing at festivals such as Coachella, Lollapalooza, Austin City Limits, and New Orleans Jazz Fest.
"Wiseman" is an exclusive Slightly Stoopid live studio audience recording from Bob Weir's (The Grateful Dead) TRI Studios. This special track was performed Sept 13, 2011 and features Jamaican Reggae legend and star performer for the HOPE Sponsored 2010 Sawa Sawa Festival in Kenya Don Carlos. Slightly Stoopid has been a contributor to the HOPE Campaign since 2008 and continues to support various causes through their music.
Kenna
Kenna is an Ethiopian-born American, philanthropist "Actionist" and Grammy-nominated musician. He is also the mastermind behind Summit on the Summit,
an expedition filled with celebrity friends including Jessica Biel, Santigold, Emile Hirsch and Lupe Fiasco, to the top of Mt. Kilimanjaro to raise awareness for the billion people worldwide who lack access to clean drinking water.
"TURN is a song about journeys in life and the need to make decisions to change, even when everything seems like it's going well. Take a risk on doing something great, even if you leave behind something comfortable" says Kenna about his new song.
Bob Schneider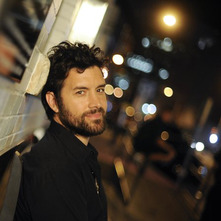 As always, it's hard to throw the reins around BOB SCHNEIDER, whose music draws freely from rock, country, folk, blues, pop and funk. "Everyone hears all these different styles of music. It makes sense to use as many styles as you can to keep the music interesting. I grew up in Germany and heard music from all over the world there, and I'm sure tha
t had some influence on my writing as well."
Schneider–who has won 24 Austin Music Awards since his 1999 debut, including "Best Singer-Songwriter," "Best Band," "Best Vocals" and "Musician of the Year"–wrote and recorded "Bloodless" specifically for the HOPE Campaign in support of this educational project.
About DREAM (EP) Release Date & DSIC Awards
HOPE DREAM (EP) Release Announcement happens June 12th at ACL Live Moody Theater (310 Willie Nelson Blvd. @ the W Hotel Austin) during the 2012 Dell Social Innovation Awards. A complimentary album download will be given to all attendants. apl.de.ap will present the HOPE Video Award and announce the EP release during the awards.
Performance by apl.de.ap (Black Eyed Peas)
The Dell Social Innovation Challenge identifies and supports promising young social innovators who dedicate themselves to solving the world's most pressing problems with their transformative ideas
Since its launch, more than 15,000 students from 90 countries have proposed more than 3,000 ideas. They have awarded more than $350,000 to 13 student teams around the world. Each year they fly challenge Finalists and Expertise Award winners to Austin for a weekend of mentoring, workshops, and other activities as part of the DSIC Global Awards Event. Our Semi-Finalists are also matched with mentors for one-on-one coaching and feedback for their final pitch at the awards weekend.
Information for the event is available http://dsia12.dellchallenge.org.
Press tickets available upon request.
About the HOPE Campaign
The HOPE (Helping Other People Everywhere) Campaign is a project of HOPE Events Inc. an eco-conscious 501(c)3 non-profit that involves artists and their contributions in campaigns, programs and events to support education and peace initiatives around the world.
For more information please contact